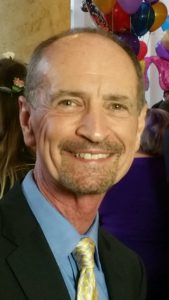 The team at Lillian M. McDermott & Associates is constantly growing. Robert McDermott has a strong and diverse skill set. Robert earned his MBA after receiving his BS in Human Resources Management. He has held the position of HR manager for both Procter & Gamble and Shell Oil Company. He followed those assignments with consulting for over 15 years at Fortune 500 companies in Organizational Change and Human Resources Management.
Over the past 15 years, Robert has been focused on small business. He has served as the President/Managing Director for 4 small to medium sized businesses in which he was personally responsible for both accounting and human resources management. With over 20 years working with both Microsoft Excel and QuickBooks, Robert has become a strong resource in accounting and bookkeeping.
Robert recently achieved his "Society of Human Resources Management – Certified Professional" status. In addition, Robert is a college professor teaching such courses as Human Resources Management, Strategic Planning, Introduction to Excel, Introduction to Management, and HR Management in Healthcare.
Skills and Experience:
QuickBooks
Microsoft Excel
Human Resources Management (SHRM – CP)
Accounting
Auditing
Business Start Up and Management
Please ask  how we can assist you with these services in your business. You can directly connect with Robert through email by clicking this email link: Robert@LMMmarketing.com